Frescobaldi Wine Dinner – Wednesday 5th July
June 20th, 2017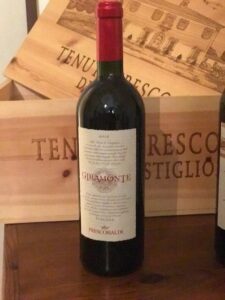 We're are pleased to announce we're hosting an exclusive event with Frescobaldi, here at William and Victoria. It will be hosted by Giuseppe Pariani, export director of the Frescobaldi Estates, and will feature a selection of five of their wines paired with a four-course dinner plus canapés.
There are just 16 places available for this special event in our private dining room, at £45 per person including all food and wine. Early booking is recommended to avoid disappointment.
To book your place, contact us now.
Click here to read more about David Straker's trip to the Frescobaldi Estate and why he chose to add some of these fabulous wines to the W&V wine list.