Platinum Jubilee Celebrations
May 21st, 2022
A feast fit for a Queen
Join us over the Platinum Jubilee weekend for a right royal feast. We're marking the occasion with some of the Queen's favourite dishes showcasing Great British ingredients. Food will be served all day from Thursday 2nd June to Sunday 5th June.
We'll be serving Pimms, Champagne and English Sparkling wine with a selection of other drinks in addition to our extensive wine list, so you can raise a toast to her Majesty over the four days of celebrations.
Our 'Platinum Jubilee Specials' will be available from Wednesday 1st June in addition to our main menu. These will include Queen Scallop Gratin, French Onion Soup (her majesty's favourite!), Smoked Haddock Scotch Eggs and Lindisfarne Oysters (perfect with Champagne!), Yorkshire Venison Wellington, Seasonal Smoked Aubergine, Fresh Salmon with Asparagus and Hollandaise, Strawberries and Cream, Chocolate Tart and Knickerbocker Glory. So celebrate in style and book your table now.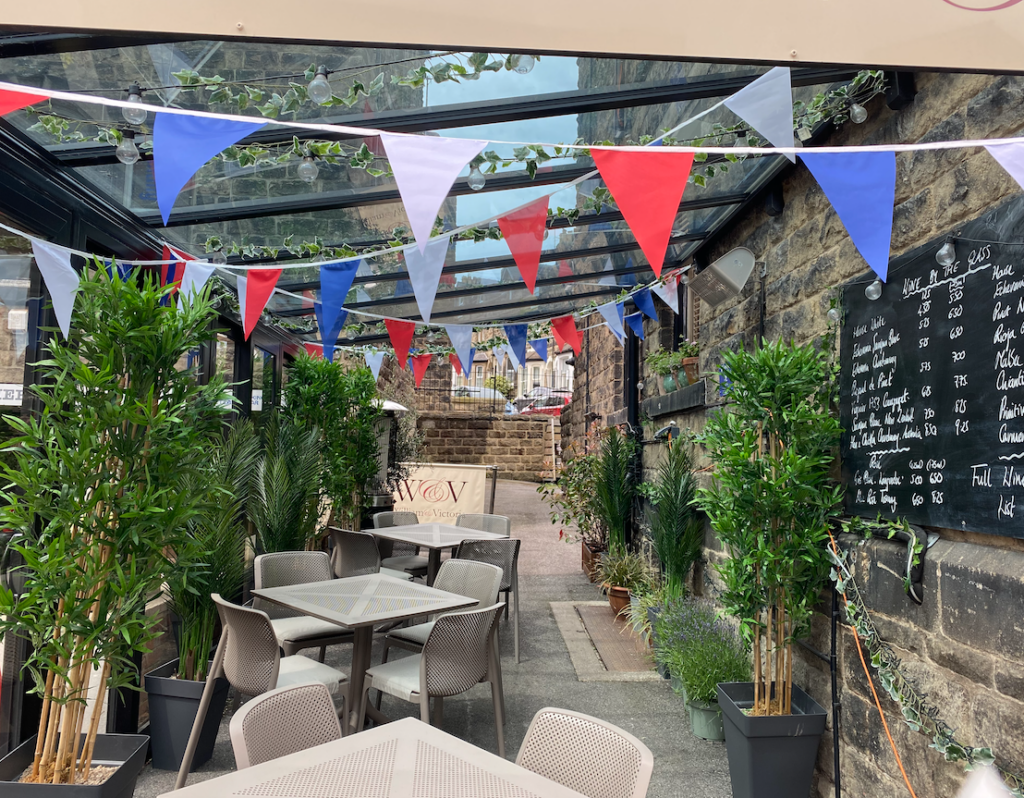 What's happening in Harrogate for the Queen's Platinum Jubilee?
'Jubilee Square'
An area of the Stray between Montpellier and West Park Stray (just up from William & Victoria) will be transformed into 'Jubilee Square' for the extended bank holiday weekend.
It will become the host of a family-friendly festival, with festivities for the whole family taking place over the four days.
There will be live music, a Harrogate Mastermind Quiz, the Jubilee Dog Show, films and a big screen showing a live broadcast of the main events taking place in London, from Thursday 2nd June to Sunday 5th June.
The full itinerary can be found here: https://harrogatebid.co.uk/harrogates-jubilee-square-programme-of-events/
Jubilee Celebrations in Valley Gardens
In Valley Gardens there is a fun-filled four-day free event for families to enjoy with a mix of magicians, juggling shows, character meet and greets, fairground rides, face painting, climbing wall, live music performances and mini discos.
There will also be an artisan market on Friday, Saturday and Sunday in Valley Gardens, Sun Colonnades and Parlours offering a selection of produce, crafts and plants.
More details and timings here: https://www.harrogate.gov.uk/events/event/9/jubilee-in-the-gardens
We are bang in the middle of Valley Gardens and 'Jubilee Square' so perfectly positioned for you to pop in for a drink or indulge with a feast fit for a Queen.
The 'Little Bird' Artisan Market is taking place in Valley Gardens on 3rd, 4th and 5th June.